$10 from every product purchased from the pink collection will be donated to the National Breast Cancer Foundation
1 in 8 Women Will Develop Breast Cancer.
In 2021, it is estimated that 15,930 women and 150 men will be diagnosed with breast cancer.
On average, 43 women will be diagnosed with breast cancer every day.
The number of women and men being diagnosed with breast cancer in Australia is
increasing; however the number of deaths from breast cancer is decreasing.
Breast cancer is the most common cancer diagnosed in Australian women. The risk of being diagnosed with breast cancer by age 85 is 1 in 8 for women and 1 in 838
for men.
Breast cancer can occur in younger women. It is estimated that 795 women between the
ages of 20 and 39 were diagnosed with breast cancer in 2015. This accounts for 5% of all
breast cancers diagnosed in Australia.20
Each October, healthcare professionals, cancer survivors, community groups and others go to great lengths to spread the word about breast cancer.
This disease is a concern for all women, but it can affect men too. With an estimated 252,000 new cases of invasive breast cancer diagnosed each year, and more than 40,000 deaths, the threat it poses is very real. Even so, once October passes many people may not give this disease a second thought. The need for prevention and awareness, however, does not pass when the calendar flips to November.
How To Do A Self-Breast Exam
Regular self-breast exams are something every woman should feel comfortable and confident doing as a part of a healthy routine. Follow our guide to discover the two-step method that will help you carry out a thorough self-breast exam. Of course, home breast checks do not replace a professional diagnosis, so if you're at all concerned, we recommend you consult your doctor or gynecologist as soon as you spot anything out of the ordinary.
The mirror self-breast check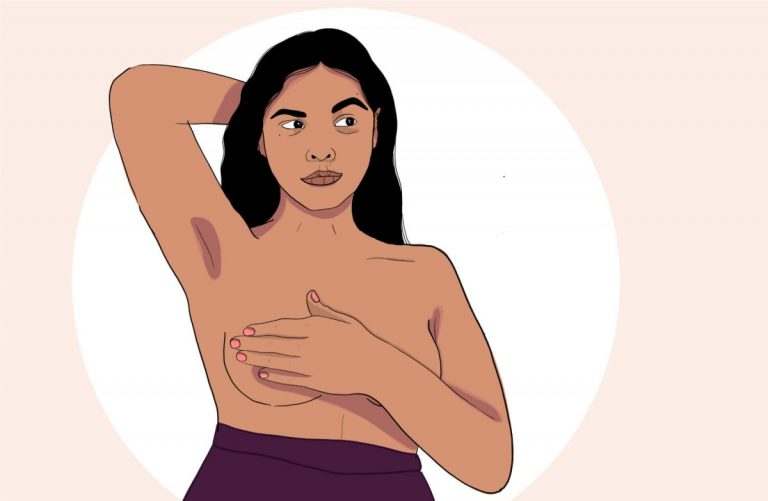 Start your self-breast check by stripping down to a bare upper body. Choose a quiet and warm spot with good lighting where you can stand or sit in front of a mirror. Look at your breasts in the mirror and check:
Your breasts are their usual size, shape and color
Your armpit area, raise your arms above your head to check thoroughly here
If there are any noticeable visual changes, like swellings or distortions you should consult with your doctor. (While some soreness can be caused by PMS, look out for redness, dimpling, nipple changes, rashes or bulging of the skin.)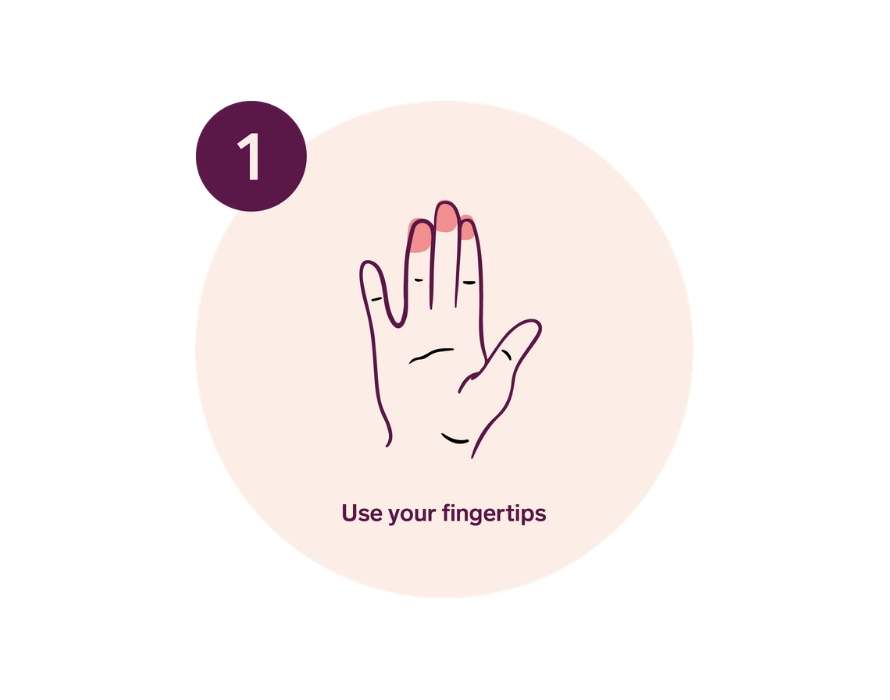 To carry out the best physical breast exam on yourself at home, you should check your breasts in different positions. You can easily check while lying down when you wake up in the morning or before you go to sleep at night.
When you're lying flat the breast tissue spreads evenly making this a good time to check for breast lumps. You can place a pillow under your back to make the surface flat and comfortable.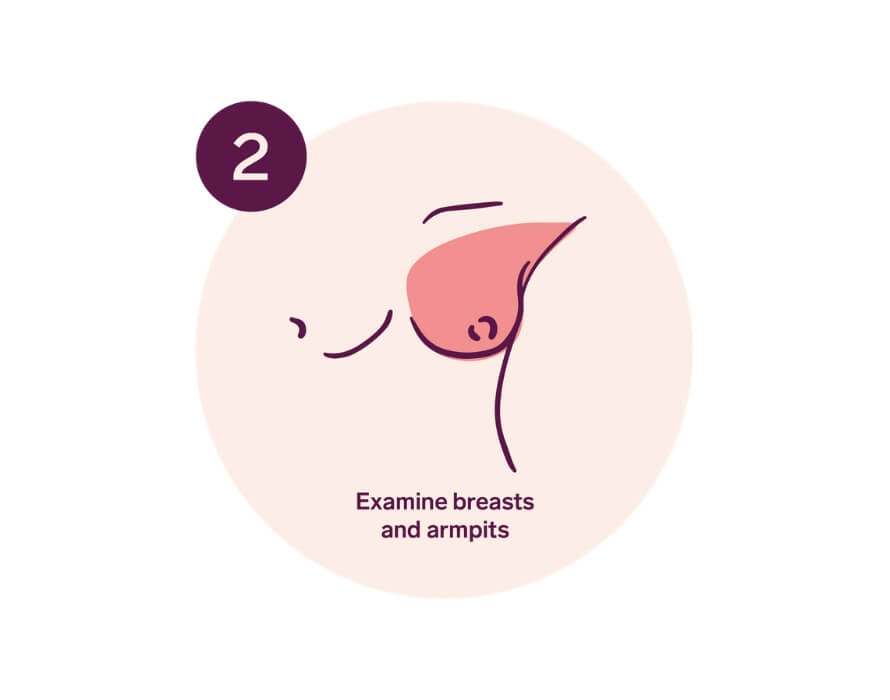 It's also important to check for breast lumps and changes while you're standing or sitting up – you might find this more comfortable and easier to do in the shower when your skin is slippery. Tip: You could also try using massage oil or baby oil.
Use your opposite hand to feel your breast, so your right hand to check your left breast and vice versa. Keep fingers straight and together and use the fingertips with a firm, smooth touch.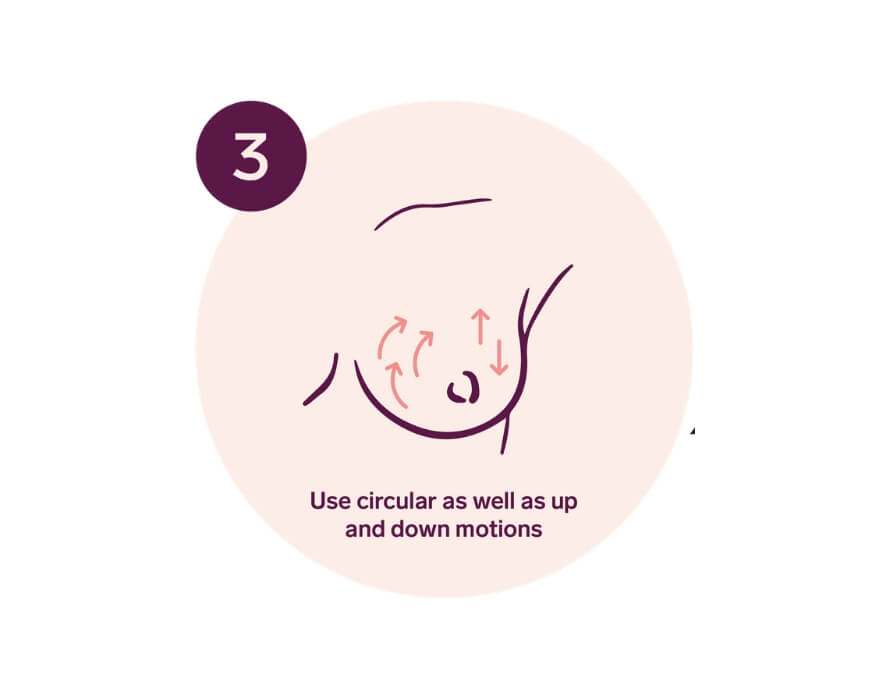 Either start from the nipple, moving outwards in a circular motion, or opt for a more up and down approach. There is no right or wrong way to do the exam, so choose what feels most comfortable for you.
It's important to cover the entire area from your abdomen to your collarbone and from your armpit to the center of your chest.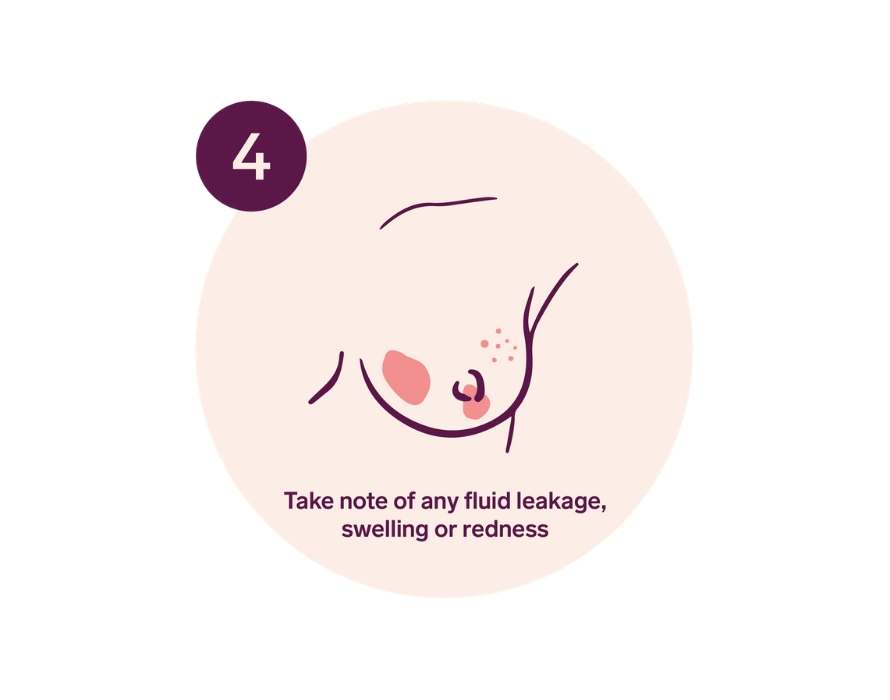 If you've noticed anything unusual, don't panic – 8 out of 10 lumps aren't cancerous. However, please take the time to speak to your doctor or gynecologist if you spot any changes during the exam.
Regular mammograms, especially in women over 40, are also an important part of screening for breast cancer and these can catch irregularities even earlier.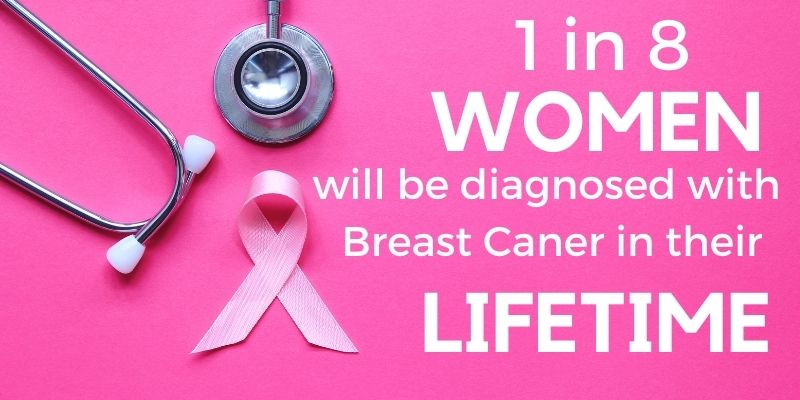 $10 from every product purchased from the pink collection will be donated to the National Breast Cancer Foundation
170 Marsden Road, Kallangur, QLD, 4503